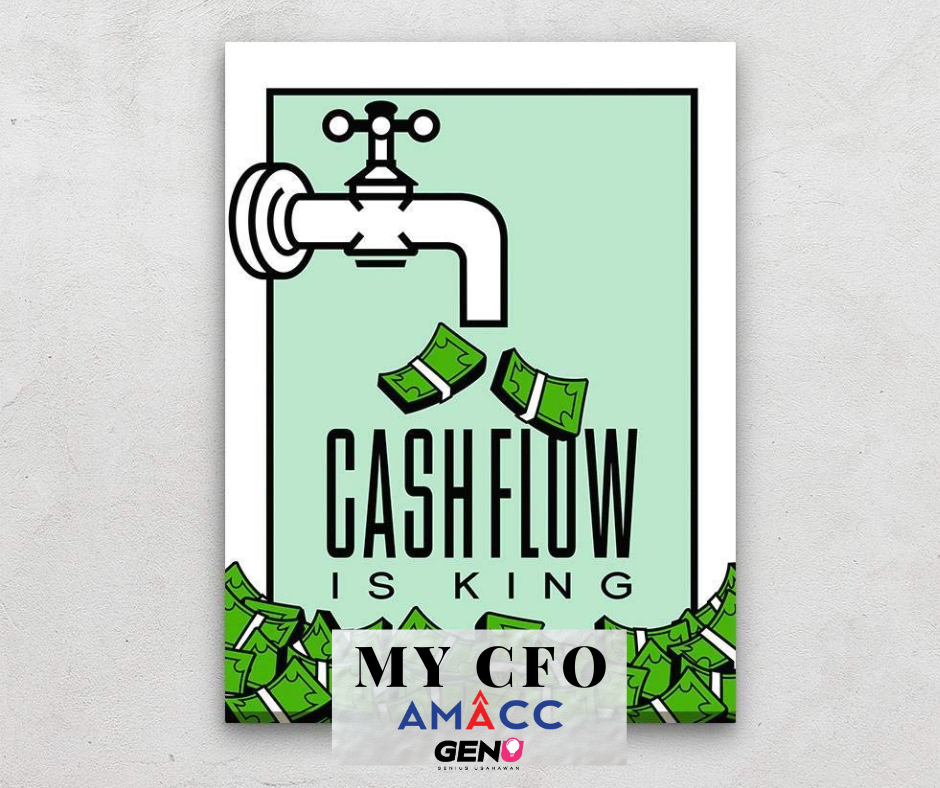 ---
A successful small business requires effective cash flow management. To ensure your company's financial stability and expansion, it involves tracking, evaluating, and optimising the inflow and outflow of cash. The vital tips and tricks for managing cash flow effectively that can make your small business successful are covered in this article.
---
Create Cash Flow Forecast
---
To fully understand your company's future financial health, it is essential to create a cash flow forecast. Identify the estimated monthly or quarterly income and expenses for the period of time. You can discover possible cash surpluses or shortfalls with this projection and then decide how to allocate it wisely.
---
Monitor & Track Cash Flow Regularly
---
Maintain a regular and up-to-date record of your financial flow by properly capturing revenue and expenses. To simplify the procedure, use accounting software or financial tools. Regularly evaluating your cash flow statement will reveal patterns, trends, and places for improvement.
---
Increase Cash Inflows
---
Explore strategies to improve your financial inflows. Consider offering early payment discounts to encourage clients to pay their invoices on time. Implement a solid invoicing system with clear payment terms and due dates. To facilitate speedier transactions, provide multiple payment methods such as online payments or mobile wallets.
---
Optimise Cash Outflow
---
It is also critical to manage your financial outflows effectively. Negotiate favourable payment terms with vendors and suppliers, such as longer payment deadlines or discounts for early payments. Examine your inventory management to minimise overstocking or understocking, which might tie up your cash unnecessarily.
---
Control Cost & Expenses
---
Review your expenses on a regular basis to identify areas where you might save money without sacrificing the quality of your products or services. Look for ways to cut costs, such as bulk purchasing, negotiating better contracts, or investigating alternative suppliers. Keep an eye on your discretionary spending and prioritise what's essential to you.
---
Use Technology
---
Utilise technology to simplify cash flow management processes. Use accounting software to automate invoicing, manage spending, and generate financial reports. Use digital payment options to speed up transactions and reduce manual errors. Technology can help you save time, cut administrative costs, and gain real-time insights into your cash flow.
---
Seek Expert Advice from our Virtual CFO Service
---
Consult with a financial expert or our Virtual CFO for advice on cash flow management. Our experienced Virtual CFOs may assist you in analysing your financial statements, identifying areas for development, and recommending methods specific to your company's needs. Their knowledge and experience can be quite beneficial in optimising your cash flow management practises.
---
Contact us today to benefit from our expertise and gain peace of mind knowing your cash flow is in capable hands. Together, let's optimize your cash flow and drive your business towards financial success.
---
Anda memerlukan khidmat nasihat berkenaan hal-hal persyarikatan seperti percukaian, perakaunan,  pengurusan sumber manusia dan pengurusan perniagaan? Hubungi AMACC di talian 03-89208081 atau 011-57536685 (Advisory Department). Lebih mudah isikan maklumat anda di SINI. 
"DAPATKAN ILMU2 BISNES SECARA PERCUMA DARI MENTOR2 USAHAWAN YANG BERPENGALAMAN DARI PELBAGAI BIDANG BISNESS + PERCUMA TEMPLATE PENGURUSAN DUIT BISNES BERNILAI RM97 SEKARANG!" 
WEBSITE:
JOIN OUR TELEGRAM GROUP: